Using Hypochlorite to Clean Patio
Are your patio slabs looking a little worse for wear? Weather your patio is made from concrete, cement or stone, there are plenty of ways to keep your outdoor space looking as good as new. Sprucing up your patio can make your yard or garden look far more appealing, and it's certainly worth putting in the effort to remove the dirt and algae that builds up over the wet winter months. An annual spring clean is a must if you want to enjoy the natural colour.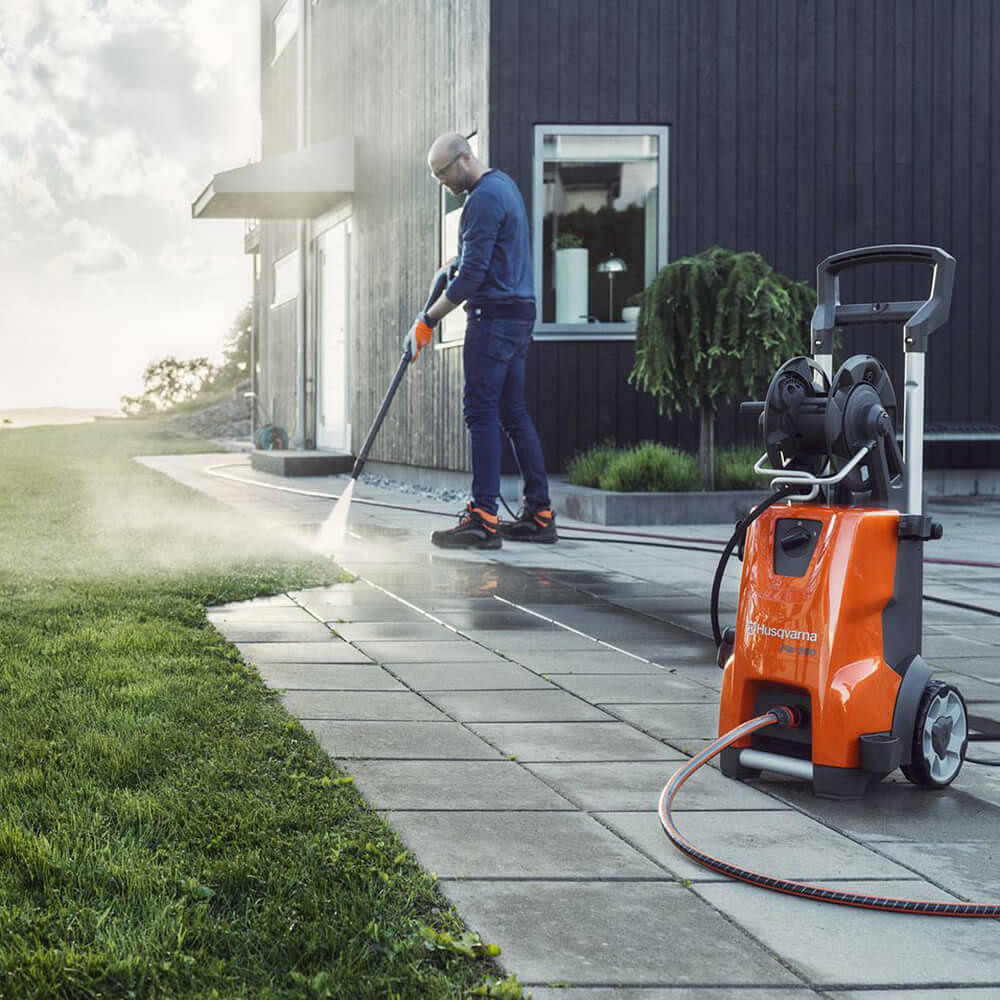 Wondering how to clean patio slabs? Well, we've put together this helpful step-by-step guide on everything you will need to get your garden paving slabs looking as shiny as new.
What you'll need
Sodium hypochlorite
Bucket of warm water
Washing up liquid
Gloves
Hard bristle brush
Pressure washer
Step 1: Weed removal
Throughout the year weeds will root and begin to grow around and through your patio slabs, especially if you haven't brushed them over. Small weeds and debris can be brushed away, but if they are a little bigger it's best to pull the weed up taking most of the root with it.
Step 2: Squeaky clean
The simplest and easiest way to begin to get your patio looking cleaner is to run a bucket of warm and soapy water over it. When it comes to choosing the best cleaning product washing up liquid or a mild soap is preferred. Pour the solution over your patio and use a hard bristle brush to begin to remove the top layer of dirt.
Step 3: Let's get mixing
Sodium Hypochlorite is the quick and easy long-term solution to cleaning your patio. You should mix one part Sodium Hypochlorite with five parts of water. It's recommended, that you test your solution on a small area of your paving to ensure no damage is done. Pour the solution onto the affected patio slabs and wait around 45 minutes. Remember to always wear protective gloves.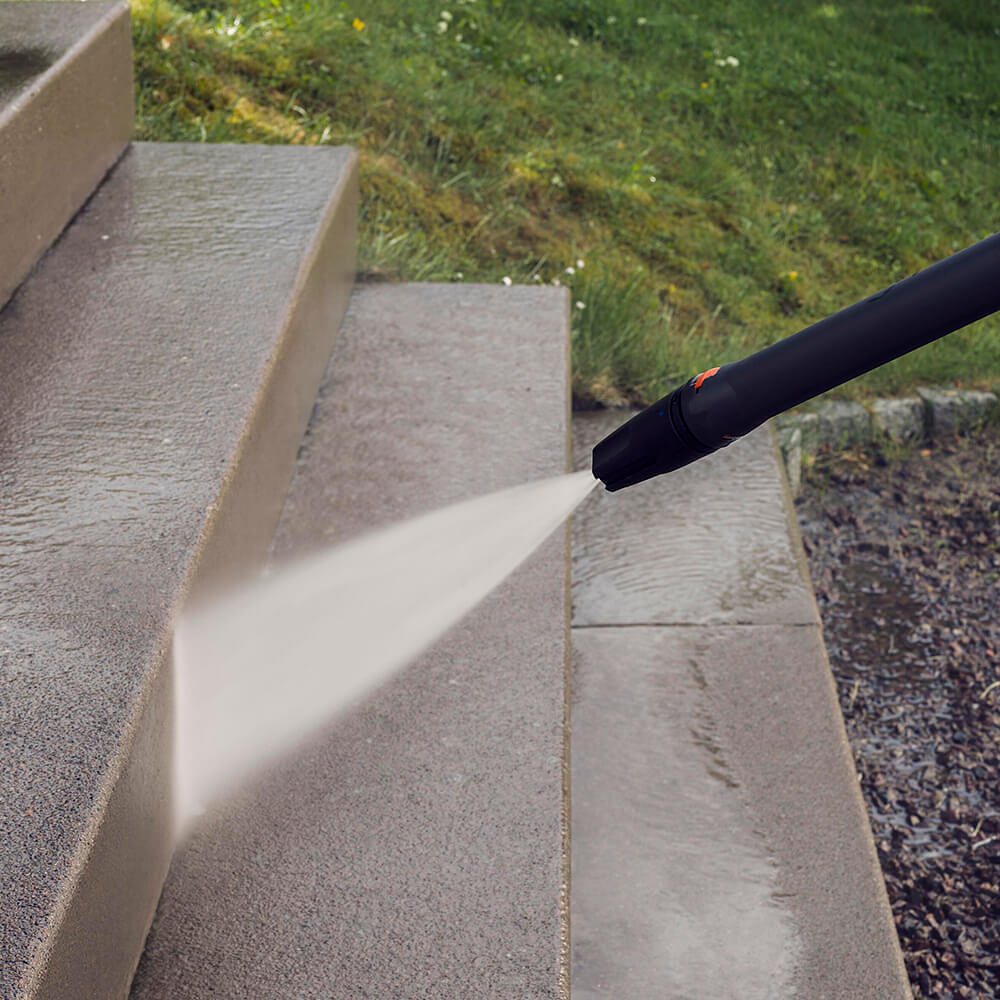 Step 4: Brush away 
Using a hard-bristled brush, begin to brush until it looks like all the dirt has been dislodged. Don't be afraid to get a sweat on! The more effort you put in while brushing, the better the end result will be. Brushing the solution will not only help to clean down your patio but prevent weeds from growing by stopping new seeds from germinating while also breaking down weeds that have sprouted.
Step 4: Rinse to reveal
It's time to rinse away all that brushed dirt to reveal the result. Using a Pressure Washer is by far the easiest way to cleaning your patio slabs, and is super satisfying to use but should always be operated with care. Even on tough concrete a powerful pressure washer could damage the surface of the paving, so your power washer should be used on a low setting. If you feel you could increase the pressure slightly do so but very carefully. Technique is key! Avoid spraying the jet directly at the paving slab as this could cause damage. It's best to set your washer up on the fan shaped nozzle setting, to work from a 30° or 45° angle across your joints rather than up and down them. Remember to avoid parallel washing of the joints, as this what causes the damage.