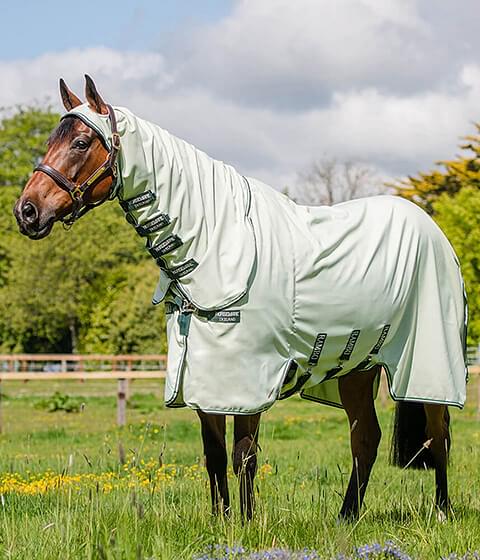 Fly Rugs
Your horse's best summer defence
Shop Now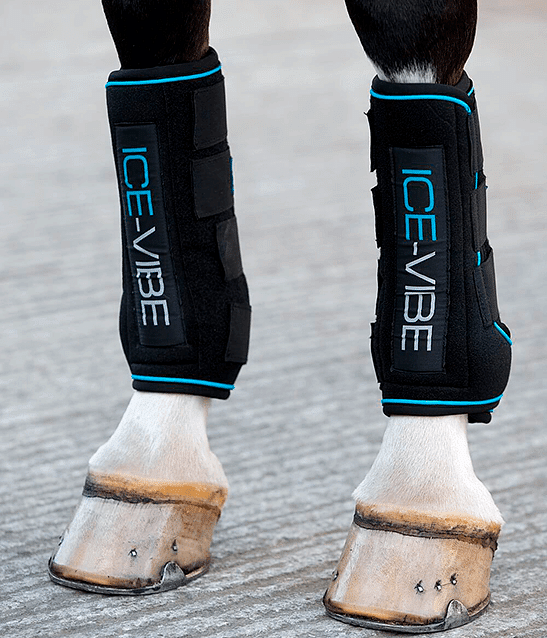 Ice-Vibe Boots
Massaging ice-therapy boots to prepare, treat & repair
Shop Now
---
Horseware Favourites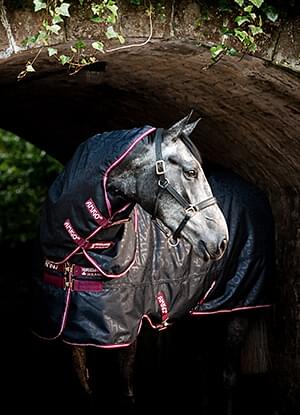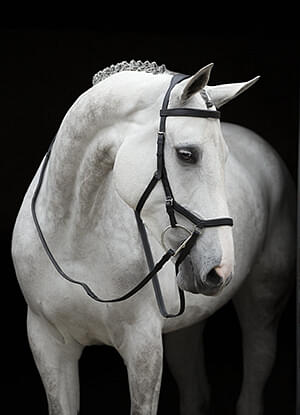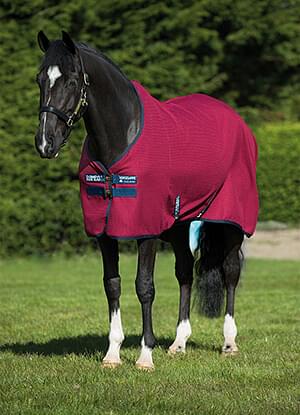 At Chelford Farm Supplies, Cheshire, we're proud to be a leading UK Stockist of Horseware Rugs, as well as Horseware Clothing, Accessories, Micklem Bridles and Horseware Healthcare Products, including the Ice Vibe, Sportz-Vibe and Rambo Ionic ranges.
 Our collection of Horseware Horse Rugs has got all Horses covered! From small ponies to big event horses, we have a range of Rugs to tackle all weathers from the Horseware Rambo, Rhino, Amigo and Mio ranges, including Heavyweight, Mediumweight and Lightweight Turnout Rugs, Fly Rugs and Bug Rugs for turned-out Horses. For the stabled Horse, we have a great selection of Stable Rugs, Coolers, Sheets, Fleeces, Insulators and Liners that will help to keep your Horse at the perfect temperature while in his stable!
We're proud to stock Horseware's innovative range of technical rugs, including the Horseware Rambo Dry Rug to help dry your Horse after bathing, and the Sportz-Vibe ZX and Rambo Ionic Therapy Rugs – perfect for regular use or recovery for injury.
The Horseware Equestrian Clothing range has been designed with the active rider in mind; full of stylish yet comfy and practical polo shirts, technical tops, waterproof jackets and on-trend Riding Tights! The Horseware Clothing collection is sure to help riders feel their best while in the saddle!
Horseware Ireland's Healthcare range has been developed to keep your Horses feeling at their best. The iconic Horseware Ice Vibe Boot is an essential piece of Equestrian equipment for maintenance, recovery and repair. It's easy to see what top riders all over the world, including 4* and Olympic Eventer Michael Jung, love to use Horseware Ice-Vibe Boots on their Horse!
Browse our full range of Horseware Horse Rugs, Equestrian Clothing, Bridles, Saddlery Accessories and Therapy Products here online or pop into our Horse and Country Store located in the heart of Cheshire or more information about the range from our fully trained and qualified team.