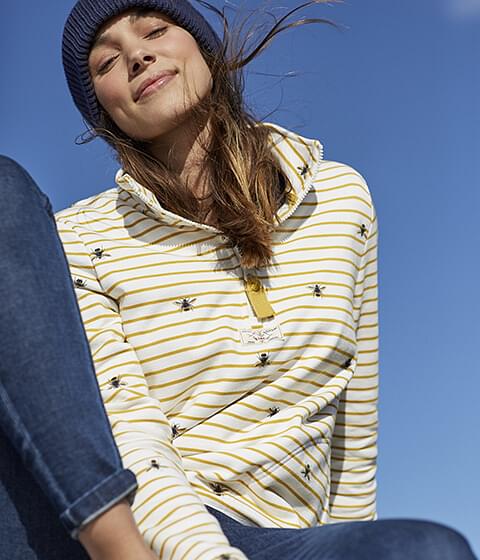 Joules Jumpers
Throw on anywhere styles
Shop Now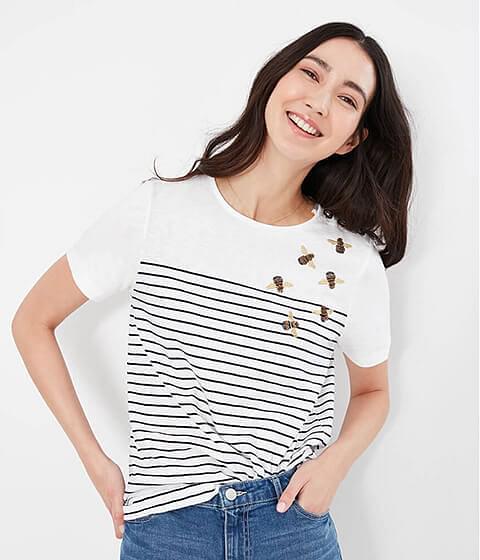 Joules Tops
Cool tees and polos for the new season
Shop Now
---
Shop By Category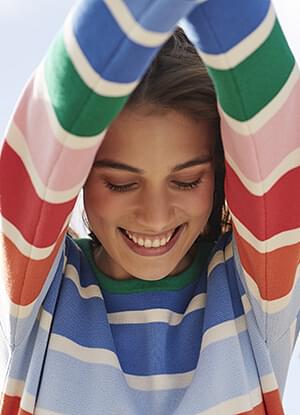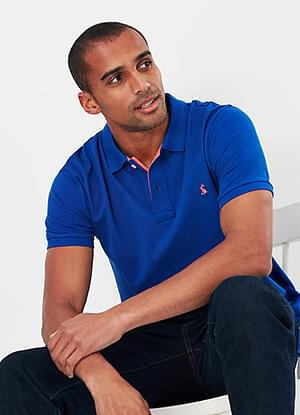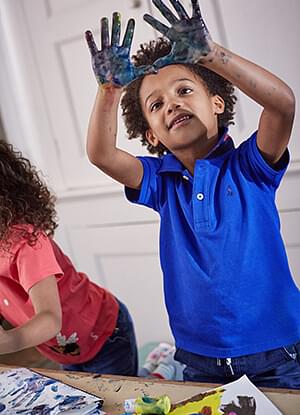 Founder Tom Joule began selling bright and colourful country clothing at outdoor events over 25 years ago and quickly gained a loyal following of fans who loved the Joules values of heritage, countryside, Britishness and fun!
When it comes to British heritage style, there are no names quite as synonymous with fun and quirky Britishness than Joules. Joules' ethos is all about contemporary country living, and the lifestyle brand has quickly become a firm favourite among the Equestrian and Country communities. At Chelford Farm Supplies, Cheshire, we're proud to be a leading UK stockist of Joules Country Clothing, Footwear, Accessories and Homeware.
Our extensive Joules UK range includes the latest styles of stylish yet comfy Joules clothes and the brand's colourful yet practical Joules Wellies! We also have a large range of clothing and footwear for little Joules fans, providing the perfect wardrobe for having fun. Pop into our Saddlery and Country Store, conveniently located in the heart of Cheshire, to view our full collection of Joules Jackets, Joules Shirts, Joules Sweaters and much more.
Incorporating Ladies, Mens and Childrens Wear, the Country Clothing selection includes a huge range of styles for all seasons. Including Coats, Jackets, Gilets, Tops, Shirts and Sweatshirts, the Joules range features all of the classic Joules styles including the Fairdale and Marlston Sweatshirts, Harbour Top, Polo Shirts, Minx, Eastleigh and Melbury Gilets, Tweed Fieldcoat, Elodie, Gosfield and Newdale Jackets and much more!
Our selection of Joules Footwear includes fun, printed wellies for adults and children that are sure to brighten up any rainy day! Available in tall, mid height and short wellibob length, the Joules Wellington Boots range has something for everyone. The Joules Footwear collection also includes stylish Westbourne Chelsea boots and cosy slippom slippers.
The Joules Accessories range has everything you need to complete your Joules outfit! From fun printed Joules Bamboo Socks to Joules Berkley, Jacquelyn, Corin and Wensley Scarves, the Joules range of accessories will brighten up and add a touch of style to your Joules wardrobe. Looking for a new keyring, purse or handbag? This range has it all!
Our extensive range of Joules homeware is guaranteed to add a splash of colour and fun to your home! Brighten up your Kitchen with our lovely selection of Joules mugs, tea towels and lunch bags, and add some fun to your summer activities with the large selection of Joules picnic wear, including Picnic Chairs, Rugs, Baskets and more!
View our large selection of stunning Joules Clothing, Footwear, Accessories and Homeware online, or visit our Country Store located in the heart of Cheshire to see the range and find out more.