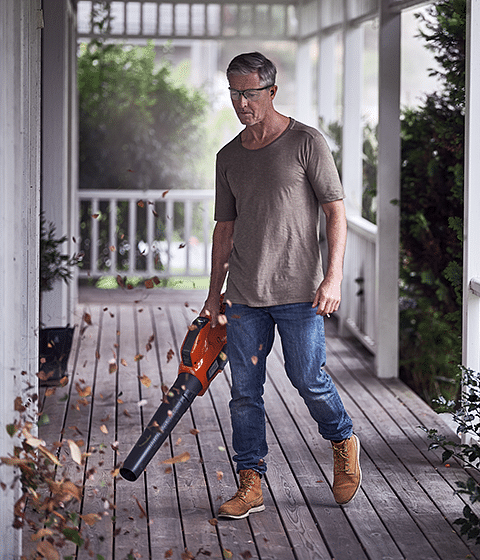 Leaf Blowers
See Our Electric and Petrol Blowers
Shop Now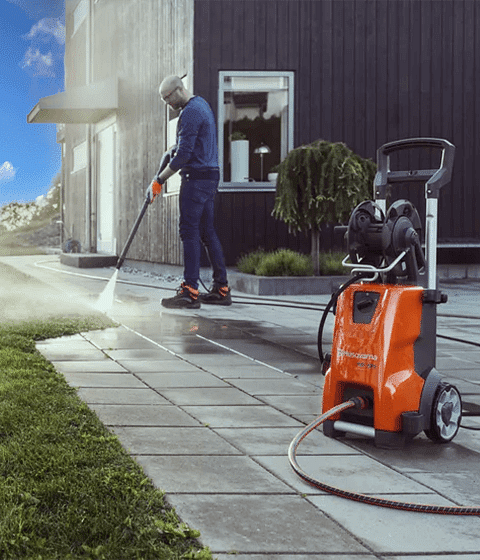 Pressure Washers
Quality washers for every job
Shop Now
---
Shop By Category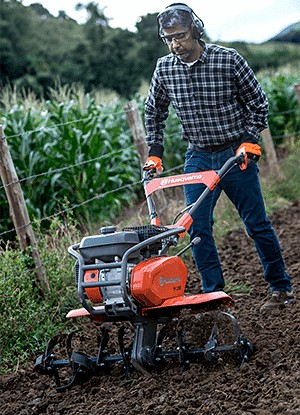 Husqvarna is a Swedish manufacturer of industry-leading garden machinery and tools for both professional and domestic use. Our friendly team in our Machinery Department are all experts when it comes to finding the right product to help you get your job done.
Here at Chelford Farm Supplies our dedicated Husqvarna showroom and Machinery Department stocks a vast range of both commercial and domestic Machines, ranging from the innovative Automower® Robotic Lawn Mower to robust Ride On Lawn Mowers to Chainsaws, Leaf Blowers and much, much more.
Husqvarna Automower® is an innovative concept that keeps your lawn healthy and takes out all of the hard work for you. The Automower® is a battery-driven Robot Lawn Mower that quietly and automatically trims your entire lawn without your supervision. Is your garden a complex shape, or does it have slopes? That's no problem for Husqvarna Automower®!
Come rain or shine the Husqvarna Robotic Lawn Mower will easily cut your grass on even the most difficult of terrains. Husqvarna Automower® is ideal for gardens of all shapes and sizes, and its unique process keeps your lawn healthier as this Robot Mower constantly cuts grass as it grows. At Chelford Farm Supplies we offer a professional Automower® Installation service on our large range of Robotic Lawn Mowers including the 405x, 415x, 450x, 315x, 430x, 420, 315, 310 and 550 models.
Your Lawn care options don't end with the Robotic Lawn Mower, as our large Machinery range also includes Husqvarna Ride On Lawn Mowers, Walk Behind and Petrol Lawn Mowers. The Husqvarna Lawn Mower range has been carefully designed utilising industry-leading technology to produce excellent Lawn results. The wide range of Mowers includes various cutting methods to suit all types of gardens, including push lawn mowers, self-propelled mowers, petrol mowers, battery lawn mowers and lawn tractors.
The Machinery range includes a vast selection of cutting products including Top Handle, Electric and Petrol Chainsaws and Pole Saws, as well as trimming and clearing products such as Hedge Trimmers, Grass Trimmers, Brush Cutters and Strimmers. For Soil and Ground care, the Husqvarna machinery range includes Leaf Blowers, Tillers and Cultivators suitable for a variety of users and environments.
At Chelford Farm Supplies, Cheshire, our wide range of Husqvarna UK products includes the popular Battery Series which brings comfort and performance to any job for occasional use to all-day, every-day work. Our large selection of Accessories includes PPE Safety Clothing and safety equipment – vital for any professional Arborist or Gardener – as well as axes and forest tools that are suitable for a huge variety of garden or forestry tasks.
Our team at Chelford Farm Supplies are extremely proud to be a leading Husqvarna Dealer not only in Cheshire and the North West, but across the whole of the UK. Our dedicated work shop and show room features a vast selection of machinery, forest and garden tools and products that will help both commercial and domestic users tackle outdoor jobs of all shapes and sizes. Visit us at our Cheshire store to see just why we are a leading Husqvarna Dealer in the UK and speak to our expert team about our huge range of Husqvarna Machinery.